Biltmore Estate Package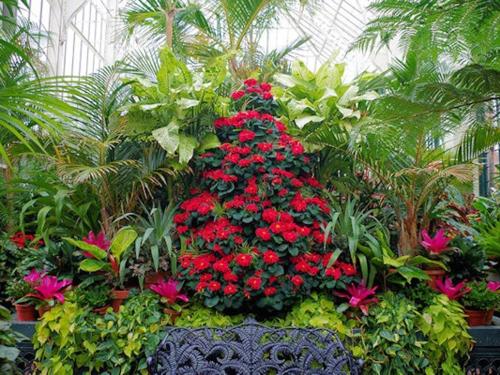 Your package includes:
Guest room accommodations
Daily breakfast for two* at Hemmingway's Cuba
Two-day admission to the Biltmore Estate for two adults
Overnight Valet Parking Service
Enjoy one beverage and the Cuban breakfast for two* each morning of your stay. The Cuban breakfast includes 2 eggs your way, ham croquettes or bacon, potatoes, cuban toast and cuban coffee.
At the Cambria hotel Downtown Asheville we offer only the best service to all of our guests, because of this we exlusivly offer Valet Parking Service. With our Valet Parking Service you will have unlimited in and out privleges for the duration of your stay, you will be able to rest easy knowing your vehicle is safe and secure and of course you will enjoy superior service from our Guest Services staff members.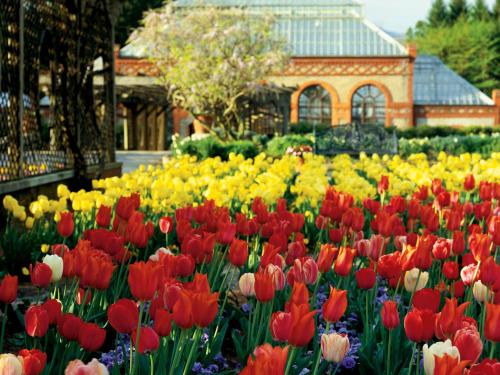 Your two-day Biltmore Estate admission includes:
A self-guided tour of the Biltmore House
Access to the historic gardens
Access to Antler Hill Village, which offers a variety of shopping, dining, and outdoor activities
Complimentary wine tastings at the nation's most-visited Winery
The luxurious family home of George and Edith Vanderbilt is a marvel of elegance and charm, as magnificent today as it was more than a century ago. Your self-guided house visit spans three floors and the basement. You'll see displays of vintage clothing, accessories, art, furniture, and more that tell stories and illustrate the lives of the Vanderbilt family, their guests, and employees.
To book The Biltmore Package simply call our Downtown Asheville hotel at
623-432-0198
or select
BOOK NOW
.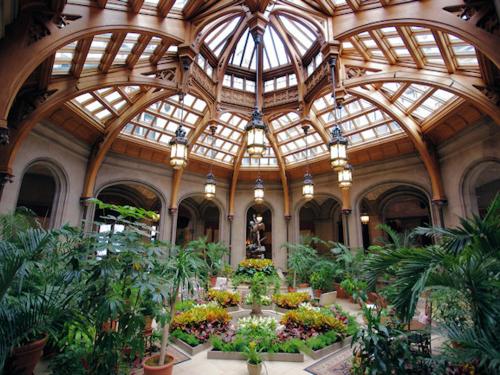 *Offers valid through the year and subject to availability. Breakfast is limited to the Cuban Breakfast, substitutions can be made upon request. Biltmore tickets must be used two consecutive days, reservations are required for your self-guided visit of Biltmore House on these high-volume days, tickets do not include candlelight tours but can be upgraded at the home. Rate is per room/per night, based on single or double occupancy, exclusive of taxes, gratuities, fees and other charges; does not apply to groups; cannot be combined with any other offer and is not applicable for Rewards redemption.
Glamour on Board: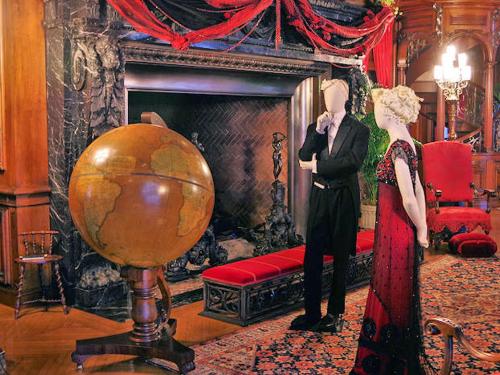 Fashion From the Titanic
February 9 – May 13, 2018

Included with daytime admission, the stylish fashions and luxurious travels of the Vanderbilts launch at Biltmore with a stunning new exhibition, Glamour on Board: Fashion from Titanic the Movie. Dazzling costumes from the iconic film—representing the extensive wardrobes required by transatlantic travelers like George and Edith Vanderbilt in the early 1900s—will be displayed in the grand rooms of Biltmore House. This is the first large-scale exhibition of fashions from Titanic, which won a record 11 Oscars including Best Picture and Best Costume Design.
More than 45 film costumes evoke the lifestyle of the era, when voyages on the great ocean liners of the early 20th century offered high society and luxury on ships known as "Floating Palaces." First class passengers took every opportunity to see and be seen in the finest fashions of the time, from strolling the promenade deck to attending elegant formal dinners. And, just like in Titanic, the days at sea fostered friendships and romances, including Vanderbilt's courtship of Edith Stuyvesant Dresser.
Learn more about the Vanderbilts' extensive travels while marveling at the exquisite detail meticulously recreated for these award-winning fashions.
Coming Soon: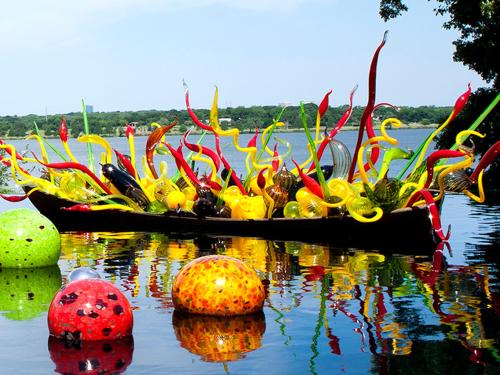 Chihuly at Biltmore
Opening May 17, Chihuly at Biltmore is the first-ever art exhibition staged in Biltmore's gardens. Immerse yourself in the iconic works of premier American artist Dale Chihuly.

May 17 - October 7, 2018
Included with daytime admission, Chihuly at Biltmore showcases breathtaking large-scale glass sculptures in an equally breathtaking setting: the historic gardens of America's Largest Home®. The vibrant colors and organic shapes that distinguish Chihuly's creations are captivating presented within Biltmore's artfully designed landscapes; the sculptures' placement offers an intriguing juxtaposition of the master works of two consummate artists—premier American artist Dale Chihuly and revered Biltmore landscape designer Frederick Law Olmsted.